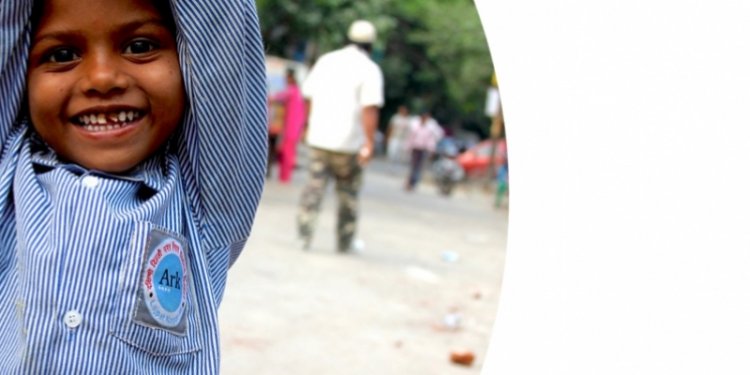 Ark charity
The ARK is a not-for-profit, community-funded health and human services agency with facilities on Chicago's North Side and in Northbrook. We recognize that many members of our Chicagoland Jewish family—Jews from all walks of life, from all parts of Chicagoland—are deeply in need of help and kindness. Hard times happen, life happens, and sometimes it feels as if there isn't a safety net.
We work with each person or family in distress to create a personalized and comprehensive care plan that draws upon The ARK's wide array of free social and medical services under one roof. Our primary goals are to stabilize our clients' situations and assist them in achieving the highest degree of self-reliance possible.
While each year The ARK cares for approximately 4, 000 people from throughout the Chicago metropolitan area, we acknowledge each member of our community as an important, unique individual. The ARK's vital, tangible human services honor that individuality, and are delivered with the care, respect, empathy and loving kindness celebrated by our shared Jewish tradition.
The ARK—Caring for Chicagoland's Jews, One by One.
Create a safety net for Chicagoland Jews in need by providing vital human services within a framework of Jewish values and laws
Build bridges between volunteers and those in need in our community
Core Values
Provide a model of unity for all Jews
Operate with high professional standards in accordance with Jewish law
Serve all people with the highest level of dignity and compassion
Help those we serve become self-sufficient
Create a Judaically enriching experience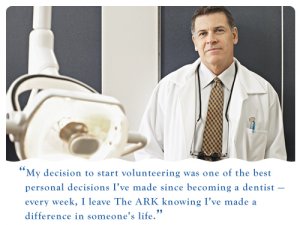 History
In 1970, in a Chicago neighborhood, a leftist youth organization angrily petitioned a nearby clinic for free medical care for the neighborhood's poor. The director of this clinic, Dr. Binyomin Sokol, and his friend, a young, charismatic rabbi who worked part-time as a youth outreach worker, Rabbi Avraham Kaufman, held a series of meetings with the group. What astounded the doctor and the rabbi was that the group's young leaders, both men and women, were Jewish!
An idea began to take shape in the minds of the doctor and the rabbi. Could a constructive vehicle be established under Jewish auspices that would harness the concerns and energies of the activist young people? Could this vehicle espouse age-old, compassionate, Biblical ethics, rather than anti-establishment fanaticism? In a time of unrest and violence, could people be made to focus on a basic commitment to one's fellow man?
Dr. Sokol and Rabbi Kaufman shared their "revolutionary" idea with a number of special individuals who also believed that the extraordinary could become reality: Rabbi Yehoshua Eichenstein, Mr. Joe Weiss, and several others. All working together, they saw the idea not only get off the ground, but catch fire.
Many caring individuals of all ages quickly became involved in the project. Doctors, social workers and others readily volunteered their time and talents to care for those in distress. Young people began to channel their energies into service to others. In March of 1971, after pooling all possible community resources and contacts, The ARK opened as a free medical clinic in a small, second floor suite.
Over the years, services continued—and continue—to be added, still thanks to the volunteer and financial support of the community. What began as an almost impossible, idealistic dream became an agency that, every year, cares for thousands of Chicagoland's Jews, One by One.
Accountability and Transparency
The ARK is a 501(c)(3) nonprofit organization, and, as such, is committed to accountability and transparency.
Recognitions
Charity Navigator, America's largest and most-utilized independent evaluator of charities, has awarded The ARK a 4-star rating—"exceptional"—their highest possible rating, for sound fiscal management and commitment to accountability and transparency. Tzedakah, Inc. has awarded The ARK their Highest Rating for Transparency seal. The Chicago Community Trust has awarded The ARK their prestigious James Brown IV Award of Excellence for Outstanding Community Service.
Financial Information
To view The ARK's most recent Internal Revenue Service Form 990 and Audited Financial Statements, click here.
Share this article
Related Posts