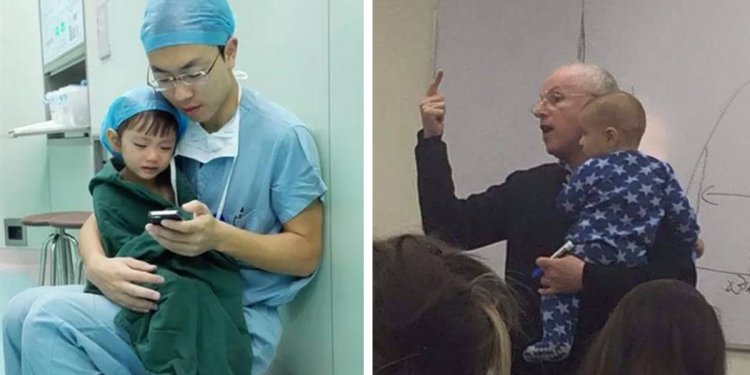 Good Deeds pictures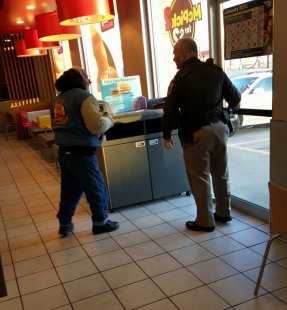 UPDATE 1-4-16: We are told the homeless man from the photo ended up at Open Bible Church in Rock Falls. He told the pastor that he was homeless, and they were able to take him to the Firehouse of God Church/Homeless Shelter in Sterling. The man is living there now. They recognized him from the coat he was wearing seen in the photo that was shared across social media. By everyone sharing the original post, it helped the man be recognized and given a place to stay.
MORRISON, Ill. (KWQC) — "Probably most of them are very compassionate people who do their job the right way, " Alex Fischbach says about law enforcement. That's why the Morrison resident shared this picture of a local officer he snapped Saturday at a Morrison McDonald's. With so much debate about police happening across the country, he says a good deed happening right before his eyes needed to be seen.
Fischbach tells us he was with his fiancee, and saw the Whiteside County Sheriff's Deputy pull up with a homeless man in his squad car's back seat. "He went up to the lady at the counter, kind of explained the situation, how he picked him up on Route 30, " Fischbach tells us. He says the officer told the woman, "It's really cold. Is it okay if he sits in here for awhile? She said she was totally cool with it."
"Then he was kind of just talking to the guy and asked him if he had enough money, " Fischbach continues. "The guy said, ya, I'm fine. And he said here, let me give you some more. The guy tried to refuse. Obviously the cop being an awesome person was like, no, let me give you some more. So he gave him some. They shook hands and the cop walked out."
"He wasn't really looking for any recognition or anything. It was just really awesome to see, " Fischbach says. He posted the picture to Facebook and got 6, 000 likes in a day. Fischbach identified the officer for us as Whiteside County Deputy George Depuy. We reached out to him, but he declined an interview, telling us he was just doing his job.
Share this article
Related Posts