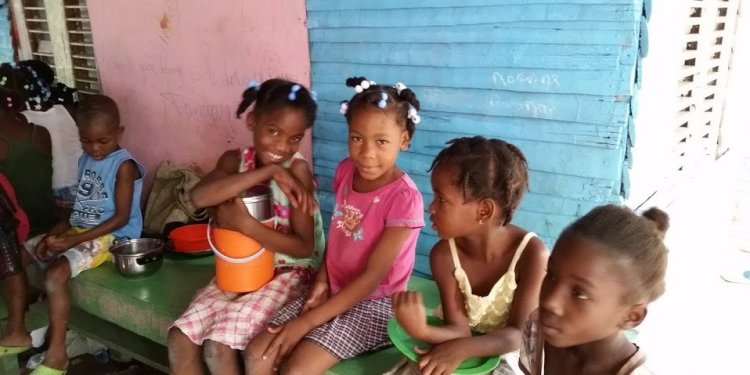 How to help orphans?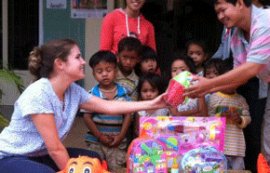 When I talk to people about volunteering in orphanages, I often hear this:
"Surely helping for a week or two is better than nothing?" and: "Giving these poor children a bit of love and playing games with them is better than not doing anything."
I get it. I did it. And I realized that sadly, despite the very best of intentions, that's often not how it works out.
I first went to Cambodia as a volunteer. I thought I was doing good. I also thought I was getting an insight into a 'secret world'. I knew that Dickensian image of orphanages, which, together with the fundraising ads, combined to create a mystery land behind the closed orphanage gates, and I wanted to see in.
Of course, in the UK I couldn't just visit these places. But it didn't occur to me that there were good reasons why not. Nor to wonder why should things be different just because Cambodia is a developing country. Instead, I had those two basic human instincts — to see behind the closed doors, and to do 'my bit' to help.
However, paying tour operators very high fees for a month in an orphanage is exploiting both the volunteers and children.
The central problem is compellingly simple. "Voluntourists" pay tour operators up to $4, 000 for a month in an orphanage. That brings money to an achingly poor country, true, but also to the middle-men. Sometimes, like it or not, for them, it's a business. Not just the tour operators. It is also the people running the orphanages etc who are frequently making a profit here. Like any business, it needs raw materials.
Which means, bluntly, that orphanage tourism creates a demand for orphans.
The demand is rising. According to UNICEF, between 2005 and 2010, both the number of tourists and as the orphanages has increased by 75%. And on the ground, it seems like it is still growing.
Of course there are good orphanages, and good tour operators, but they aren't the ones who allow, even less recruit, unskilled, inexperienced, short term volunteers.
Some might wonder why seeing inside the home of extremely vulnerable children should be a desirable, let alone requisite, part of a travel experience. Yet it is powerfully tempting. I know that, from experience. Working in an orphanage, even for those few weeks, is fascinating, emotional and life changing.
But that doesn't make it right.
This approach can, and is starting to, take responsibility away from the communities. This is neither sustainable, nor good, for the development of the country and future generations.
Most of the time, "orphans" are given up for a whole multitude of reasons — distance, illness, family breakdown – divorce, economic necessity, poverty — other than being actually orphaned. The charity I founded, Safe Haven Children's Trust, takes a different approach. Instead of helping the orphanage business succeed by encouraging volunteer tourism, we, and others, are looking at other solutions: social work support, home based employment, daycare, respite care for parents trying hard to juggle family and economic demands.
It is, we passionately believe, a better way.
We know all too well their good intentions, but most short-term volunteers lack experience in dealing with vulnerable and institutionalised children. And they don't realize — just as I didn't realize — the impact that it has on children who have already suffered some form of abandonment.
Firstly, orphanages frequently rely on volunteer care instead of sufficient regular caregivers, thus denying children any true continuity of love and care.
And as always, the first casualty of business (as of war) is the truth. During my research visits to many orphanages around Cambodia, I have been misled, and sometimes blatantly lied to, about the origins of a child in order to make them appear more 'orphan-y' — fitting in with our Dickensian image of the poor vulnerable child — and thereby make me give more money, either through volunteer 'fees' or direct donations.
Secondly, the very high fees paid to tour operators frequently soak up resources which could otherwise be used directly to do good.
In Cambodia, NGO funding isn't well-monitored, and there are many problems with corruption; so it's often impossible to tell where the money is going. Sometimes (profit-making) orphanages use the children — the ones they're ostensibly caring for and protecting — as fundraisers, sometimes directly (dancing and playing on demand), and sometimes by simply being presented to volunteers, all cute and vulnerable, to tug at heartstrings.
How do I know? Because it has been done to me. And before I set up Safe Haven, it worked.
Of course, there are good organisations out there providing residential care; but they are truly in the minority.
Thirdly, where child protection is inadequate and volunteer policies poorly-designed, orphanage tourism can expose children to abusers.
Yes, sexual abuse is a problem within orphanage tourism and voluntourism, but by no means the only one.
In broader terms, ask yourself: would you let a constant stream of strangers come into your home and play with your kids?
And if not, then why is it okay at an orphanage – which is, after all, their home?
There are other, better options, not just for the children but for their communities and families.
Safe Haven's centre in Cambodia, Mlop Children's Centre, is a paradox: a children's home dedicated to keeping children out.
Our priorities are clear. Prevent children being abandoned if possible. If they are abandoned, reintegrate them with their family or extended family. If that can't be done, look first at local adoption, then at long term fostering in their home country. If that is impossible, then we would consider international adoption (once it has become truly transparent and uncorrupt); and only then, life in an orphanage. A professionally-run orphanage, part of the community. One which also offers daycare, early intervention, pre-school education and which — like our Mlop Works project — trains local women in craft work which they can do at home, with their children. A stable and loving place.
In such a place, there is of course a role for volunteers. But with long-term commitments, or short-term volunteers who can teach our staff vital skills.
Share this article
Related Posts