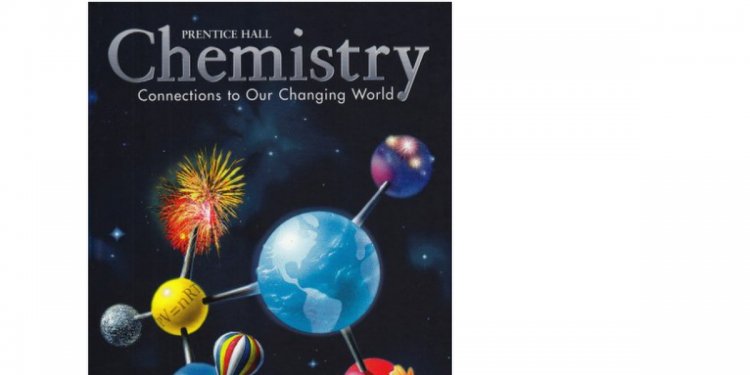 Chemistry Connections to our Changing world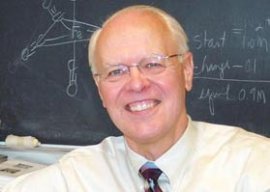 Degrees
Ph.D. (1966), University of Illinois (John C. Bailar)
M.S. (1964), University of Illinois (John C. Bailar)
B.S. (1962), Pacific Lutheran University
Research Interests
Our research activities have focused primarily upon reactions in solids. Most effort has been directed toward solid-phase isomerization and ligand exchange reactions of coordination compounds. We have utilized X-ray crystallography to seek structure-reactivity patterns for solid-phase reactions. We have also relied heavily on thermoanalytical techniques such as differential scanning calorimetry. We are also greatly interested in chemical education and are involved in textbook development both as a author and as a consultant. Two textbooks that we have coauthored are widely used in college and high school courses: Chemistry: the Central Science, a general chemistry textbook that is also used in advanced-placement courses in high schools, and Chemistry: Connections to our Changing World, a high-school text.
Publications
Brown, T.E.; LeMay, H.E., Jr.; Bursten, B.E.; Murphy, C.; Woodward, P. Chemistry: The Central Science (12th Edition); Prentice Hall: Englewood Cliffs, NJ, 2011.
LeMay, H.E., Jr.; Beall, H.; Robblee, K.M.; Brower, D.C. Chemistry: Connections to Our Changing World; Prentice Hall: Upper Saddle River, NJ, 2002.
Krassowski, D.W.; Reimer, K.; LeMay, H.E., Jr.; Nelson, J.H. Solid-phase thermal isomerization of dicarbonyldichlorobis(tertiary phosphine)ruthenium and carbonyldichlorotris(tertiary phosphine)ruthenium complexes. Inorg. Chem. 1988, 27, 4307-9.
LeMay, H.E., Jr. Reactions in the Solid State. In Comprehensive Coordination Chemistry; Wilkinson, G., Ed.; Pergamon Press: Oxford, 1987; Vol. 1, Chapter 8.
LeMay, H.E., Jr.; Babich, M.W. Effects of procedural variables on the deaquation-anation of aquapentaamminecobalt(III) salts. Thermochim. Acta 1981, 48, 147.
LeMay, H.E., Jr.; Ash, L.A.; Jones, W. Concerning the extent of solid-state metal exchange between cobalt(II) chloride and tris(oxinato)iron(III). Inorg. Nucl. Chem. Lett. 1979, 15, 191.
LeMay, H.E., Jr.; Hodgson, D.J.; Pruettiangkura, P.; Theriot, L.J. Synthesis, magnetic, and structural characterizations of di-[benzyloxo)-bis(2, 2, 6, 6-tetramethylheptane-3, 5-dionato)copper(II)]. J. Chem. Soc., Dalton Trans. 1979, 781.
LeMay, H.E., Jr. The deaquation-anation reaction of aquopentaammineruthenium(III) complexes and some observations on the kinetic compensation effect. Thermochim. Acta 1979, 30, 377-80.
LeMay, H.E., Jr. Possible tests for the mechanisms of ligand exchange in solids: The deaquation-anation of [Cr(NH3)5-H2O]X3 salts. Thermochim. Acta 1978, 23, 349.
Share this article
Related Posts