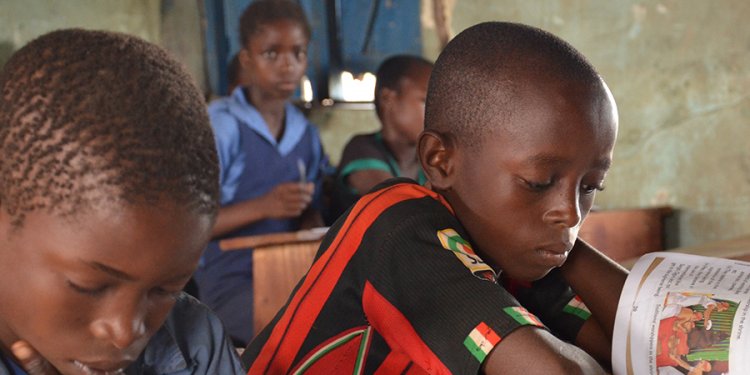 Helping Orphans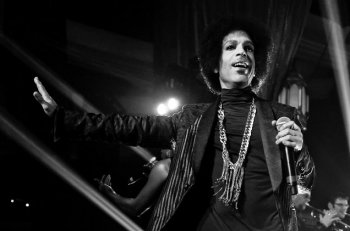 Kevin Mazur/WireImage for NPG Records 2013
Prince performs onstage at The Hollywood Palladium on March 8, 2014 in Los Angeles.
Check out the donor list on the website of PARSA, a respected international aid organization that works with orphans, war wounded and the disabled of Afghanistan and you'll spot the usual suspects: the American and German embassies, the International Organization for Migration and an outfit called War Child Canada.
But here's a surprising name to add to the list: Prince.
"Prince was really invested in orphans, " says Seattle native Marnie Gustavson, executive director of Physiotherapy and Rehabilitative Support for Afghanistan (PARSA), who spoke to The Hollywood Reporter in a phone interview from Kabul, where she has lived for the past 12 years. "The reason I'm letting it be known is to honor him. And I am no longer sworn to secrecy."
The news of Prince's redoubtable and longstanding charitable efforts began to trickle out more fully in the wake of his death on April 21, but the extent and breadth of his interests seem to grow steadily larger by the day and, geographically at least, more eclectic.
Still, few would have expected Afghanistan.
A landlocked country of 30 million that has been wracked by war for going on four decades, it's one of the poorest nations in the world, still struggling to emerge from a decade of Soviet occupation, years of brutal civil war, oppression by the Taliban and, most recently, the continuing fallout of a well-intentioned but uneasy relationship with the U.S.
For the last half-dozen years, Prince quietly funneled thousands of dollars to help rekindle one of PARSA's signature initiatives: an 85-year-old Afghan Scouting program, whose members and mentors are all orphans. The Afghan Scouts is designed to empower Afghan kids and steer them away from the lure of extremist groups like ISIS. Started in 1931, the program was largely dormant during periodic bouts of war, but has been growing again recently.
Prince's interest and financial involvement was precisely the kind of quiet yet effective diplomacy that Americans need to engage with more, says Vali Nasr, Dean of the Johns Hopkins School of Advanced International Studies.
"We become so narrowly focused on the horror stories in Afghanistan, the bombings, the Taliban, the kinds of issues Americans don't understand or want to have anything to do with, " says Nasr. "Prince was not doing this out of a selfish need for publicity, but because it was the right thing to do in his mind. And even now, posthumously, it shows that this is a kind of a cause that somebody can support on their own, without getting looped into a larger debate about whether nation building is worth it or not."
Prince's entrée to Afghanistan's orphans came about through his well-known friendship with Betty Tisdale, another Seattleite whose nonprofit Helping and Loving Orphans (HALO) has offices around the world. Known as the "Angel of Saigon" for her heroic efforts to help refugees and orphans escape the war in Vietnam, Tisdale was a giant in the aid community. (She died last year at the age of 92.)
Long before his death, Prince had already selected HALO as one of his favorite charitable organizations and supported the group financially for years, but his involvement with Tisdale was apparently more personal and far-reaching, according to people who knew her.
"Any of us who met Betty fell in love with her, " says Gustavson, "I know that's what happened with Prince. She could call him up and say, 'I need money for this, three thousand for this, five thousand for this' and he'd give it to her. She was quite secretive about it, as everyone who received from him was."
Gustavson estimates that Prince donated an initial $15, 000 or so starting roughly six years ago, and contributed roughly another $6, 000 every year after that until his death.
And Tisdale, who continued to visit Afghanistan well into her 80s and worked tirelessly to help promote organizations like PARSA, kept her word to the pop icon. "It was a strict non-disclosure agreement they had, " says Gustavson. "Betty said, 'I'll tell you the donor, but you absolutely cannot tell anyone else; my support will dry up if you do.'"
So the two kept quiet and got on with the heavy lifting of helping Afghanistan's orphans find a leg up in a society all too willing to abandon them. Orphans often get short shrift in Afghanistan. A child who has a mother but no father is considered an orphan and extended family, if one exists at all, is given responsibility. Orphanages are rife targets for corrupt ministry officials and governors who have been known to siphon off funds for themselves. Orphanage officials have often neglected the most basic needs of their charges: food, water, blankets and basic shelter.
"Orphans are at the bottom of list, " Gustavson adds. "They're just very poorly taken care of."
PARSA has undertaken valiant efforts to change that, ranging from feting promising government officials to funneling money and materiel to workers who are in a position to improve the orphans' lives.
Under the leadership of its founder Mary MacKay and later Gustavson, and with the help of Tisdale, Prince and others, PARSA staff and volunteers have helped refurbish dozens of orphanages across the country, often at great personal risk.
In recent years, PARSA has managed to grow its Scout volunteer corps to more than 100, roughly a quarter of whom had been Scout mentors before the Soviet invasion in 1979, which catapulted the country into its decades-long conflict.
"A lot of Americans may not pay attention to the issues, " says SAIS's Nasr, who believes Prince's involvement showed an important and subtle understanding of foreign policy issues. "But they pay attention to the ambassadors for these issues."
"Betty had a special relationship with Prince, " says Gustavson. "He adored her."
Gustavson says the steady drip of bad news is just part of Afghanistan's story, and that the Scouts who were helped and nurtured by Prince's funding shouldn't be forgotten.
"Most Afghans are just trying to get through the next crisis, and it's been a long haul, " says Gustavson, "When is Afghanistan going to fall? Well, we don't think it's going to fall. We're just really working hard in a very difficult situation. We want to give them responsibility and accountability. Even if it starts with Prince."
Share this article
Related Posts