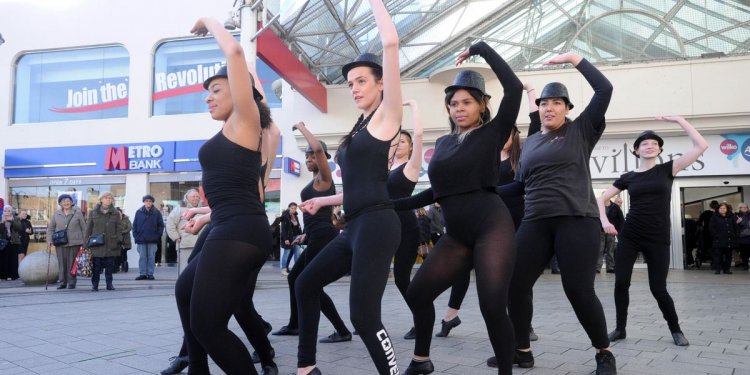 50 good deeds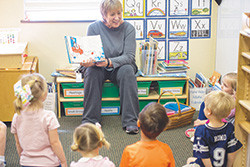 What better way to celebrate a milestone birthday than with good deeds? That's exactly how Westminster Presbyterian Preschool and Kindergarten (WPPC) is doing it. Every student is being reminded just how important it is to treat others well and give back, from making valentines for assisted living homes to simply sharing with a classmate.
The celebration, 50 Good Deeds for 50 Good Years, culminates with a year-end birthday party in May. But the community service has been going on all year, according to Molly Shulte, president of WPPK's Parents Club. "What makes Westminster stand out as a preschool is that they focus on service and helping others year round, " said Schulte, the mother of two students.
Whether it's picking up trash or helping fold the laundry, these acts help plant the seed of awareness for the community in the children, said school director Cristine Watson. "We want our kids to come to school with a curiosity and eagerness about what this day holds for them, " she added.
Shulte admires that the school teaches those altruistic character traits to the young students. "I thought, 'Are they really going to make sandwiches for the homeless at four years old, ' and sure enough they did and loved it, " Schulte said.
WPPK focuses on each individual child and the contributions they can make to their community. A two to eight teacher to student ratio makes personal attention and keeping track of children's emotional and academic progress much easier, Watson said.
With half a century of alumni come and gone, WPPK is celebrating its deep history within Preston Hollow and the Westminster Presbyterian Church by hosting a carnival on April 2 and an end of the year celebration on May 18. Between those two events, WPPK will also hold a supply drive for the Birthday Party Project, a Dallas-based nonprofit that provides parties to homeless children.
The school was founded in 1966 as a Mother's Day Out program, but grew in just three years to offer pre-school and kindergarten classes.
Since Watson joined the school's administration in 1995 (holding the director's position ever since), the school has made some significant changes to its offerings including: expanding the fine arts program by hiring new music and art teachers; shrinking class sizes even further to promote more engaged learning; and improving its play facilities.
And while the school has evolved, the mission has and will stay the same, she said.
"This is such a unique and precious time in our children's lives and we have to remember that, while it's nice to look impressive in a brochure, we never want to lose sight of what they really need, " Watson said. "Play is their language of learning and so we need to allow children to think, problem solve, and have a meaningful classroom experience all while recognizing how they discover."
Share this article
Related Posts