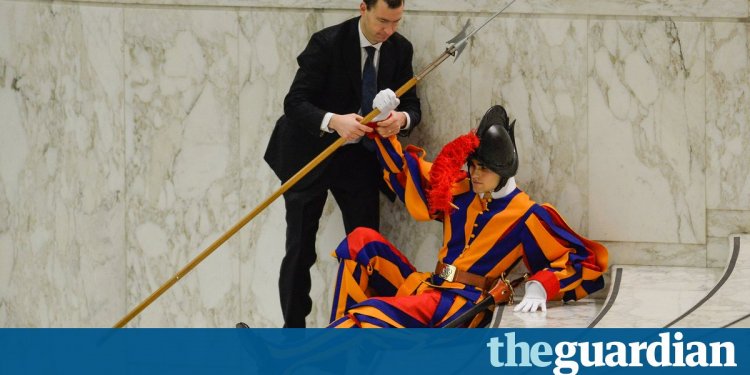 Random good deeds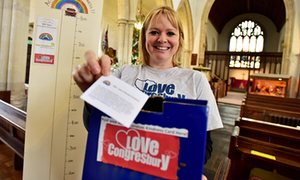 Becci North with the box where villagers are noting their random acts of kindness. Photograph: Dan Regan/SWNS.com
Some of the good deeds required a little planning – such as the aid run to Calais to drop off supplies in refugee camps; others were more spontaneous: donating a Star Wars ticket to a mega-fan keen to be at the first midnight screening or simply telling someone they were special.
But a village in Somerset can lay claim to being the kindest in the UK after its residents fulfilled a challenge to perform 800 acts of random kindness in a year to mark the 800th anniversary of their church.
The target was met over the holiday period and, happily, the kindness is continuing with further random acts continuing to cheer up the good folk of Congresbury (population about 3, 500).
Good deeds included someone who paid a neighbour's vet bill, a resident who gave warm clothes to a rough sleeper and youngsters who painted public benches.
One of the organisers, Becci North, said: "A random act of kindness can be something very small, but it can have a major impact on someone's life. It did not matter how small or large the act was, it was the fact someone took the time to help another person. So far we have 817 acts of random kindness recorded and I am aware there are some more to come in.
"What is wonderful is the spirit in which all of this was taken. It wasn't about brownie points for good deeds but about love, about raising awareness of how simple acts of kindness can mean so much to someone else, even more to those you do not know. In a world where some people don't even know their neighbours, this initiative showed the fantastic amount of community spirit and compassion there is in Congresbury."
Other acts included helping a stranger carry their shopping to their car and litter-picking. One child wrote about how they had helped a friend when they fell and 70 gifts were collected by youngsters and given to local pensioners.
Fences were painted, hot drinks were made for tearful friends, and one man said he was helped to his feet by two motorists when he toppled off his bike.
Leigh Wale, 30, sacrificed her ticket to a first midnight showing of Star Wars: The Force Awakens to her friend Jack Rowley. She said: "He was in disbelief at first. He couldn't believe it because he was so excited about the film. He was really, really happy and they had a great time.
"Doing a kind thing for someone else is actually doing a happy thing for yourself, I suppose. I was happy because I had made him happy. I loved the idea of the campaign, and even small things, like smiling at people, and saying hello, can bring people closer together."
Share this article
Related Posts