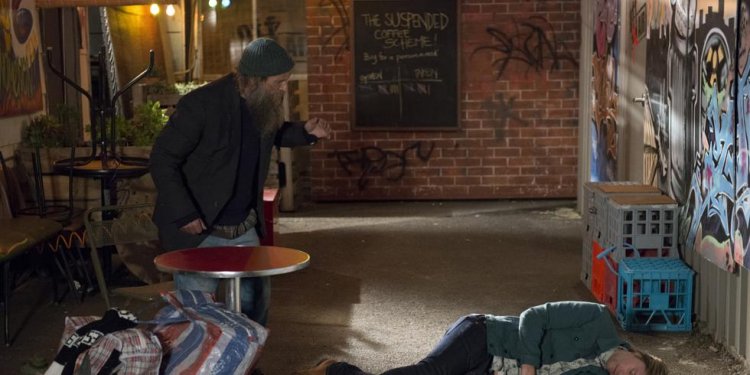 Good Deeds Spoilers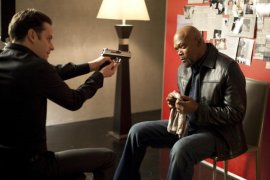 NEW YORK DAILY NEWS
Title 'The Samaritan' Film Info: NR: Sex, nudity, language, violence. At the IFC.
Although critics usually try to avoid spoilers, "The Samaritan" begs for an exception — since the big twist actually spoils the film itself. Don't worry, though: I'll give you plenty of warning before exposing the moment in which this movie fatally derails.
For reasons that will forever remain between him and his accountant, Samuel L. Jackson plays Foley, a grifter recently out of jail. He's hoping to go straight, and soon falls in love with a damaged young woman (Ruth Negga) named Iris. He moves in with her, and they build a romantic new life together.
But! Lurking just around the corner is Ethan (Luke Kirby), the bitter son of Foley's former partner. Ethan needs Foley's help in pulling a con against his sadistic boss (Tom Wilkinson), and he'll do whatever it takes to get him on board.
What he does is share a secret, which I'm about to share with you. Ready?
Though neither of them knows it, Iris and Foley are not just oft-naked, hot-and-heavy lovers. They're also — and this is your last spoiler notice — father and daughter.
Yep, really. It's an absurdly desperate revelation apparently cribbed from Park Chan-wook's infinitely superior "Oldboy." And it serves only to elevate David Weaver's disposable B-movie into a solid candidate for worst-of-the-year lists.
That status is boosted by overheated direction and an underwritten script that ignores the sole interesting element — the actual con — until the end. By that point we've suffered through way too much psychosexual melodrama, portrayed in performances that range from utterly bored (Jackson) to embarrassingly broad (Kirby).
Share this article
Related Posts