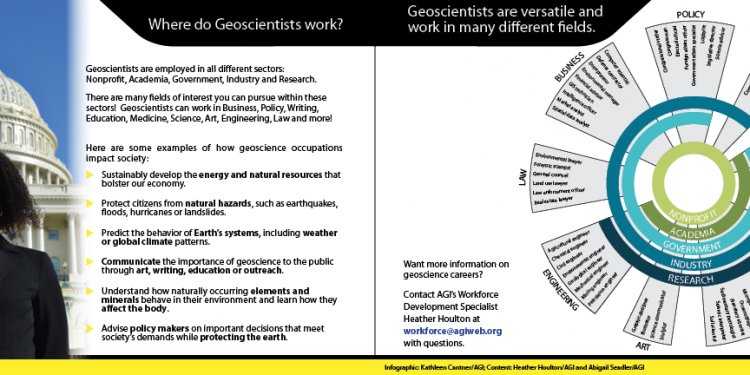 Careers that Change the world
The quality of the students was what we had expected from Cambridge and more. An excellent event overall and probably the best careers fair I have been to this year.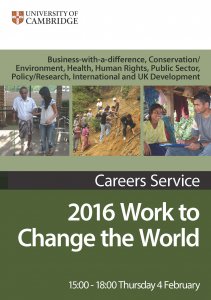 Booking Form: Bookings open mid November.
Description of event: Our 'for more than profit' information event focuses on work that offer rewards beyond profit – individual fulfilment, work with 'meaning', challenge, and a real fit between the organisation and the individual. Recent Trendence and Universum surveys have shown that many Cambridge students are seeking a career that makes a real and worthwhile contribution to Society.
Open To: Organisations, particularly charities and social enterprises, within Conservation and the Environment, Health and Human Rights, the Public Sector and Policy, International and UK Development, and Research. Our aim is to offer a balanced, wide-ranging selection from within these sectors. You do not have to have immediate vacancies or vacation work opportunities, although this obviously helps.
Cost: For a table only pitch: free of charge. For organisations wishing to bring a banner stand: £100 plus VAT. Charges are waived for charities in career sectors that are difficult for our students to find out about.
NB: For charities such as professional bodies, where charges apply for our other events, then this is also the case at Work to Change the World. Please make contact if this charge would be a barrier to your attendance.
Stand: 'Table only' pitch or 'Table and banner stand' pitch - please see booking form for full details.
Representatives: Two representatives per pitch is the permitted maximum to avoid overcrowding.
Extra Info: In 2016 we moved the event to a new venue - The University Centre (close to the Careers Service) which we use for the majority of our Careers Events.
Share this article
Related Posts