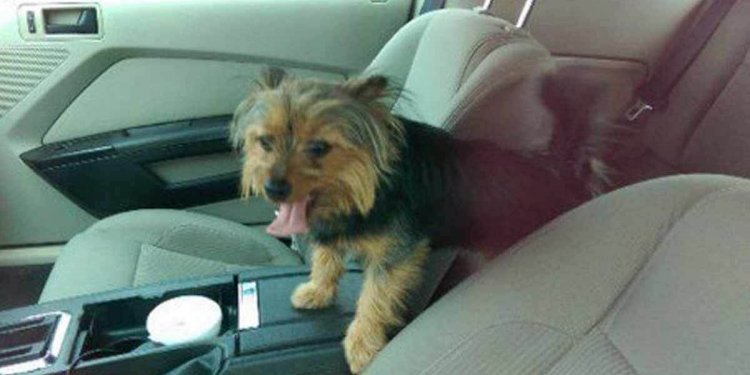 Articles on good deeds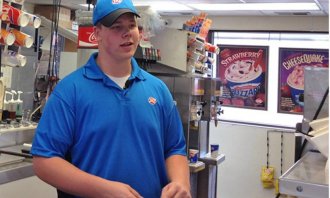 U.S. & World
Joey Prusak, a 19-year-old manager at a Minnesota Dairy Queen, has been hailed by others for proving not only what it means to be a good employee, but also what it means to be a good person as he came to the defense of a blind man.
"I was standing in line as one of your employees was serving a gentleman. I noticed that the man being served was blinded or at least partially blinded, " the commenter wrote. "As he turned away after being served by your employee I noticed that he had dropped a $20 bill on the ground. He kept walking because he did not see that he had dropped it. An older lady in front of front of me picked up the bill and instead of telling the gentleman that he dropped it she put it in her purse."
In an interview with Glenn Beck this morning on the Blaze, Prusak said, "I felt it wasn't right that he got ripped off by someone like that lady. It wasn't a right situation, you know? I just got instantly sick. I just felt sick to my stomach."
Prusak then gave an account of what happened next as he took matters into his own hands to handle the situation.
"She walked up to the counter and I asked her to please return the $20 bill to the gentleman." Prusak then told Beck, "She looked at me like 'What are you talking about.' I asked her again to return it and she said, 'No, it's mine I just dropped it.' I told her I'm not going to serve you if you are going to be disrespectful as you are stealing someone's money like that."
The woman then became enraged with anger and started yelling at Prusak who managed to stay calm and collect.
"She started getting really angry … started swearing at me and whatnot, " Prusak said. "I stayed relatively calm. I deal with customers on a daily basis. She kept swearing though, and I asked her to leave the store. I told her if you aren't going to return the money, you need to leave right now."
The elderly woman then left the store.
Prusak then left the rest of his customers surprised by what he did next as they waited in line.
The anonymous customer then wrote, "Your employee approached the young man and took out his wallet, and said, 'Sir, on behalf of Dairy Queen, I would like to give you the $20 that you happened to drop on the ground as you walked away from the counter. I realize that this is not your $20 bill you dropped because the older woman stole it."
After the anonymous letter went viral on Reddit, Prusak said that business doubled because his customers wanted to thank him for his actions. His boss even told him in a note, "You're the type of man I'm proud to know." Many customers who since thanked the 19-year-old for his deed.
Share this article
Related Posts