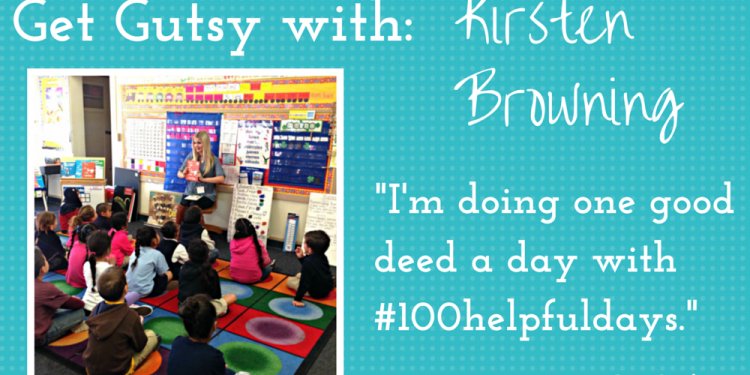 One good deed a Day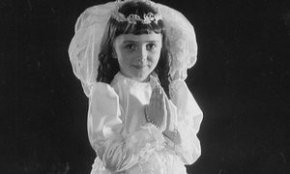 'Today, I'll be a better person' ... Judith O'Reilly, aged seven.
There are mornings you wake up and think, I'll have coffee instead of tea. And there are mornings you sweep open the curtains and announce "Today I'll be a better person." I had one of those. An idea took hold in my head that I should do a good deed a day for a year because a good deed a day might make me a better person – might change the world. I had made resolutions before – to get fit, to lose weight – but never kept them. This resolution, however, had been brewing since I was a child.
I always knew I could be doing more because I was brought up that way. I was the only child of devoted parents. Actually, rewind. My natural father died of lung cancer, leaving my mother, his grief-stricken widow, holding an eight-month-old baby. My stepfather came along when I was six and took on this widow and child. Proof if you need it that he is a good man.
There is more proof, though, because while I was growing up, all plaits and freckles, in a red-brick Leeds semi, my parents were being saints, looking after my gran who lived with us till she was 93, and doing good deed after good deed. My mum volunteered as a cleaner in a hospice, then as a classroom assistant and was later chairman of the governors of an innercity primary school. (There is a generation of young people in East Leeds who know how to make buns and a sponge fish with a soapy heart, who have my mother to thank.)
My dad was the same. My mum was a part-time bank clerk while he worked as a grocer in Leeds city centre. At 7am, he'd leave the house in his trilby to slice bacon and sell cheese in Woolworths, while in his free time he visited the sick or pushed a trolley round hospital wards selling patients and visitors sweets and newspapers. Sundays being a day of rest, he'd stop pushing the trolley long enough to take busloads of the infirm and elderly to church.
My mother is 84 and my dad will be 80 soon, so their hectic days of good deedery are gone, but even when my mother lost her sight due to macular degeneration, she mourned for it, collected her white stick and promptly set up a support group to help others in the same situation. My parents were not honoured with a New Year CBE, MBE, OBE or ABC – not for what they did for the school, nor the hospice, nor the hospital, nor the elderly, nor more recently the blind. Nor do they expect to be. In their eyes, they were doing what they think anyone should do. They were doing good. Modest, patient and willing to do anything for anyone. Good people with good intentions living good lives.
Share this article
Related Posts