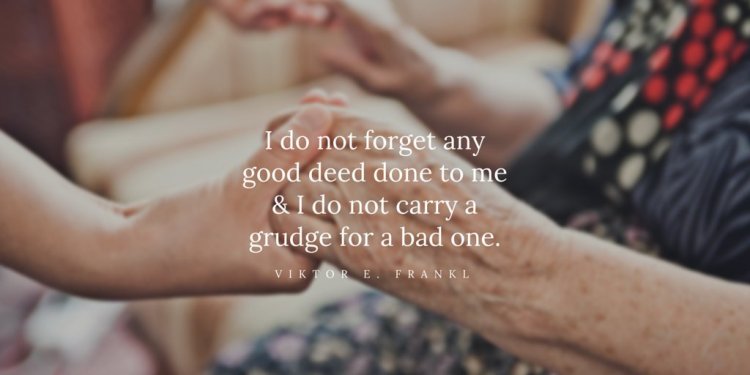 Any good Deed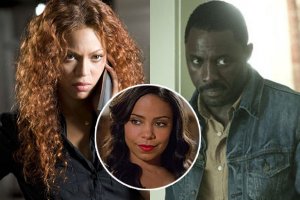 "The Perfect Guy" grossed $25.9 million at the box office, exceeding projections which had placed the movie in the $15 million range for the weekend.
The debut box numbers were even enough to top two recent psycho thrillers with similar plots: Idris Elba's "No Good Deed" ($24.3 million) and Jennifer Lopez's "The Boy Next Door" ($14.9 million). However, Beyonce's "Obsessed" still retained its psycho September frontrunner status with a $28.6 million opening haul.
2009's "Obsessed" starred Ali Larter who starts stalking successful asset manager Derek (Idris Elba), much to the dismay of his wife, played by Beyonce Knowles. While it received terrible reviews (19 percent on Rotten Tomatoes), it actually performed quite well at the box office as the No. 1 movie on its debut weekend. With a budget of $20 million, it made $28.6 million its opening weekend.
Also Read: Same Script, New Psycho Lover: Can Sanaa Lathan and Michael Ealy Pull a Beyonce With 'The Perfect Guy'?
Five years after "Obsessed" hit theaters, "No Good Deed" starring Elba again alongside Taraji P. Henson and Kate del Castillo arrived on the big screen in September 2014. The film features escaped convict (Elba) stalking and terrorizing a woman (Henson) and her children. This movie made less bank than its predecessor, but had a modest budget of $13.2 million. Additionally, it received worse reviews than "Obsessed, " only scoring 10 percent on Rotten Tomatoes.
And just one year later, Jennifer Lopez starred in "The Boy Next Door, " which made significantly less than both previous movies but still was a very profitable movie for Blumhouse Productions due to its modest budget. The film, released in January 2015, went on to gross $35.4 million domestically. Lopez's character falls for the boy next door (Ryan Guzman), who turns out to be more dangerous than he seems. This one, too, only received a meager 10 percent on Rotten Tomatoes.
Also Read: M. Night Shyamalan's 'The Visit' Edged by 'The Perfect Guy' at Box Office
"The Perfect Guy" earned 31 percent positive rating on Rotten Tomatoes, giving it a better score than all its recent predecessors.
And looking back even farther, movies like "SwimFan" (2002), "Sleeping with the Enemy" (1991), "Fear" (1996), "The Crush" (1993) and "Prom Night" (2008) also delved into a similar plot line. All of those movies did only mediocre at the box office with the exception of 1991's "Sleeping with the Enemy" — starring box office queen of that decade Julia Roberts — which pulled in $101 million domestically.
Also Read: Why Movies With Black Casts Are Suddenly Red-Hot
Additionally, with "The Perfect Guy" taking the No. 1 spot this weekend at the North American box office, it makes five straight weeks that films with primarily African-American casts have surpassed expectations and the competition.
The successes of "War Room, " "Straight Outta Compton" and now "The Perfect Guy" are noteworthy because Hollywood's track record of casting minorities in lead movie roles remains dismal. The top stars headlining feature films are almost always white, according to a report released last year by the Ralph J. Bunche Center for African American Studies at UCLA.
"Pawn Sacrifice" - Sept. 16
The movie follows chess champion Bobby Fischer (Tobey Maguire) who prepares for his game against Russian Boris Spassky (Liev Schreiber).

Bleecker Street

"Black Mass" - Sept. 18
Starring Johnny Depp, Joel Edgerton, Benedict Cumberbatch, Dakota Johnson and Corey Stoll, the film follows the true story of Whitey Bulger, one of the most notorious criminals in U.S. history.


Warner Bros.

"Everest" - Sept. 18
Mountain climbers on Mt. Everest are stuck in a severe, dangerous snowstorm in this drama starring Jake Gyllenhaal, Keira Knightley and Robin Wright.


Universal

"Maze Runner: The Scorch Trials" - Sept. 18
After escaping the Maze, the group now needs to face challenges on the open road with new obstacles.


Fox

"Sicario" - Sept. 18
An FBI agent is enlisted by an elected government task force to help in the war against drugs at the border between the U.S. and Mexico. The film stars Emily Blunt, Jon Bernthal, Josh Brolin and Benicio del Toro.

Lionsgate

"99 Homes" - Sept. 25
Andrew Garfield stars as a young father who struggles to get back his home after a recession-induced eviction.

Broad Green Pictures

"Stonewall" - Sept. 25
Jeremy Irvine stars as a young man who arrives in New York City in the late 1960s in time to experience first-hand the riots at the Stonewall Inn that kicked off the modern gay-rights movement. The film also stars Jonathan Rhys Meyers, Ron Perlman and Jonny Beauchamp.

Roadside Attraction

"The Intern" - Sept. 25
Anne Hathaway, Robert De Niro and Nat Wolff star in this touching comedy about a 70-year-old man interning at a fashion company.


Warner Bros.

"The Walk" - Sept. 30
Robert Zemeckis' 3D film follows the true story of French high-wire artist Philippe Petit (Joseph Gordon-Levitt), who attempted to walk across the Twin Towers of the World Trade Center in 1974.

Sony/Tristar

"Freeheld" - Oct. 2
In another fact-based drama set before the nationwide ruling for same-sex marriage, New Jersey cop Laurel Hester (Julianne Moore) and her domestic partner Stacie Andree (Ellen Page) struggle to secure Hester's pension benefits when she is diagnosed with terminal cancer. The movie also stars Steve Carell, Josh Charles and Michael Shannon.


Lionsgate

"The Martian" - Oct. 2
Starring Matt Damon, Kate Mara, Kristin Wiig, Jessica Chastain and Michael Pena, the sci-fi drama is about an astronaut presumed dead after a storm on Mars. But he is alive, and tries to find a way to send a signal to Earth.


20th Century Fox

"He Named Me Malala" - Oct. 2
A documentary that chronicles the events leading up to the Talibans' attack on young Pakistani girl, Malala Yousafzai, for speaking out on girls' education.

Fox Searchlight

"Pan" - Oct. 9
In the latest remake of "Peter Pan, " an orphan (Levi Miller) goes to Neverland to become the hero named Peter Pan. Hugh Jackman, Cara Delevingne, Rooney Mara, Amanda Seyfried, Garrett Hedlund also star.


Warner Bros.

"Steve Jobs" - Oct. 9
Starring Michael Fassbender, Kate Winslet and Seth Rogen, the biopic follows the true life story of Apple pioneer Steve Jobs.


Universal

"Beasts of No Nation" - Oct. 16
Idris Elba headlines a drama about the experiences of child soldier Agu fighting a civil war in an unnamed west African country.

Netflix

"Bridge of Spies" - Oct. 16
During the Cold War, a U.S. lawyer (Tom Hanks) is recruited by the CIA to rescue a pilot captured in the Soviet Union.

Walt Disney Studios

"Crimson Peak" - Oct. 16
Writer-director Guillermo del Toro's latest feature has a Gothic setup: Following a family tragedy, an author (Mia Wasikowska) is swept away to a creepy house to be with her husband (Tom Hiddleston).

Universal

"Goosebumps" - Oct. 16
A kid teams up with the niece of R.L. Stine, the children's horror author, after demons are set free in Maryland.


Sony/Columbia

"Room" - Oct. 16
Brie Larson plays a mother who is locked in a room with her 5-year-old son until they escape and are forced to face the realities of the world.


A24

"Truth" - Oct. 16
The movie offers a closer look at news anchor Dan Rather (Robert Redford) in his final days at CBS News, after broadcasting a damaging story about President George W. Bush.

Sony Pictures Classics

"Burnt" - Oct. 23
Adam Jones (Bradley Cooper) destroyed his career as chef with drugs and divalike behavior. He cleans himself up and goes to London to spearhead a restaurant that can gain three Michelin stars.

Weinstein Company

"Rock the Kasbah" - Oct. 23
A music manager (Bill Murray) discovers a teenager with a powerful voice while on a music tour through Afghanistan, and takes her to Kabul to compete on the popular TV show "Afghan Star." The film also stars Bruce Willis, Zooey Deschanel, Kate Hudson, Dannie McBridge and Taylor Kinney.


Universal

"Suffragette" - Oct. 23
The film, whose cast includes Starring Meryl Streep, Carey Mulligan and Helena Bonham Carter, follows the early feminist movement in the U.K. as women struggled to earn the right to vote.


Focus

"Our Brand Is Crisis" - Oct. 30

Like "Freeheld, " this film is based on a documentary. In this one, Sandra Bullock and Billy Bob Thornton play dueling American political campaign strategists hired by rivals in Bolivia's presidential election.

Warner Bros.

"Jem and the Holograms" - Oct. 23
A small-town girl (Audrey Peeples) becomes a global superstar, and embarks on a journey with her three sisters to discover that some talents are too good to be hidden.


Universal

"Scouts Guide to the Zombie Apocalypse" - Oct. 30
Three scouts have to save the world from a zombie outbreak on the eve of their last camp-out.


Paramount

"Brooklyn" - Nov. 6
Saoirse Ronan stars in a drama set in the 1950s Ireland and New York, as her character Ellis Lacey is torn between two men and two countries.


Fox Searchlight

"Spectre" - Nov. 6
In Daniel Craig's fourth movie as James Bond, a cryptic message sends 007 to uncover a sinister organization. Ralph Fiennes' M tries to keep the secret service alive, while Bond attempts to reveal the truth behind Spectre.

MGM

"Spotlight" - Nov. 6
Starring Rachel McAdams, Liev Schreiber, Michael Keaton and Mark Ruffalo, this drama tells the true story of how the Boston Globe uncovered a scandal of child molestation within the local Catholic archdiocese.

Open Road

"Trumbo" - Nov. 6
Bryan Cranston portrays successful Hollywood screenwriter Dalton Trumbo, who's accused of being a Communist in the 1940s and blacklisted by the film industry. Elle Fanning, Helen Mirren and Diane Lane also star.


Bleecker Street Media

"The Peanuts Movie" - Nov. 6
Snoopy goes on a mission to pursue his arch-nemesis, the Red Baron, while best friend Charlie Brown starts his own quest back home.


Fox

"Love the Coopers" - Nov. 13
Four generations of the Cooper family come together for a gathering, at which they discover new family bonds and the spirit of holidays. Olivia Wilde, Amanda Seyfried, Marisa Tomei, Ed Helms, Diane Keaton, Anthony Mackie and John Goodman are among those starring in the film.




"By the Sea" - Nov. 13
Angelina Jolie Pitt wrote, directed, and stars in this film with husband Brad Pitt about a couple who travel to a tranquil and picturesque seaside resort in 1970s France while their marriage is in apparent crisis.

Universal

"The 33" - Nov. 13
Patricia Riggen's film is based on the 2010 collapse of a Chilean gold and copper mine - in which 33 miners were trapped for 69 days. The film stars Antonio Banderas, Cote de Pablo, Rodrigo Santoro, Gabriel Byrne and James Brolin.

Warner Bros.

"Carol" - Nov. 20
A department store clerk (Rooney Mara) falls for an older, married woman (Cate Blanchett) in Todd Haynes' romantic drama set in 1950s New York.


Weinstein Company

"Secret in Their Eyes" - Nov. 20
Julia Roberts, Chiwetel Ejiofor and Nicole Kidman star in a drama about an FBI agent (Roberts) who embarks on a long investigation for her daughter's killer.

STX Entertainment

"The Hunger Games: Mockingjay, Part 2" - Nov. 20
In the fifth and final movie of the franchise, Katniss Everdeen (Jennifer Lawrence) and her comrades in District 13 embark a full-on revolution against the Capitol.

Lionsgate

"Creed" - Nov. 25
Sylvester Stallone returns as Rocky Balboa, this time serving as trainer and mentor to Adonis Creed (Michael B. Jordan), the son of former enemy Apollo Creed.


Warner Bros.

"The Good Dinosaur" - Nov. 25
Pixar's movie about the epic journey into the world of dinosaurs features an Apatosaurus as he makes an unlikely friend: a human boy.

Walt Disney Pictures

"Victor Frankenstein" - Nov. 25
In this retelling of Mary Shelley's classic, Daniel Radcliffe's Igor takes center stage as we learn about his dark origins and how he became the assistant of scientist Victor Frankenstein (James McAvoy).


Fox

"The Danish Girl" - Nov. 27
Eddie Redmayne slips into the role of transgender pioneer Lili Elbe, who had what is considered the first successful gender reassignment surgery. Alicia Vikander and Amber Heard costar.


Focus

"I Saw the Light" - Nov. 27
The film, which chronicles the life and tragic death of Country singer Hank Williams, stars Tom Hiddleston, Elizabeth Olsen and Bradley Whitford.


Sony Pictures Classics

"In the Heart of the Sea" - Dec. 11
In Ron Howard's film, a 19th-century whaling ship is preyed upon by a sperm whale, which strands the crew at sea for 90 days. The film stars Chris Hemsworth, Tom Holland, Cillian Murphy and Benjamin Walker.


Warner Bros.

"Sisters" - Dec. 18
Amy Poehler and Tina Fey play two sisters who throw one last party before their parents sell the house where they grew up.


Universal

"Star Wars: The Force Awakens" - Dec. 18
The continuation of the "Star Wars" saga, set 30 years after "Return of the Jedi, " stars Harrison Ford, Mark Hamill, Carrie Fischer, Adam Driver, John Boyega and Daisy Ridley.


Disney

"Concussion" - Dec. 25
Will Smith stars as Dr. Bennet Omalu, the neuropathologist who made the discovery of CTE, the football-related brain trauma. The film also features Alec Baldwin, Stephen Moyer and Luke Wilson.

Sony/Columbia

"Joy" - Dec. 25
Jennifer Lawrence and Bradley Cooper step in front of the camera again in "Joy, " a film about a suburban mom who launches a domestic goods empire. Robert De Niro and Dascha Polanco costar.


Fox

"Snowden" - Dec. 25
Director Oliver Stone's account of the true story of Edward Snowden (Joseph Gordon-Levitt), who fled the country after notoriously leaking thousands of classified government documents.

Open Road

"The Hateful Eight" - Dec. 25
A bounty hunter (Kurt Russell) gets caught in a blizzard in 19th-century Wyoming and finds shelter with some very suspicious strangers. Quentin Tarantino's Western also stars Samuel L. Jackson, Jennifer Jason Leigh, Bruce Dern and Walton Goggins.

Weinstein Company

"The Revenant" - Dec. 25
Leonardo DiCaprio stars as Hugh Glass, a trapper on the 19th-century American frontier seeking revenge on the people who left him for dead after a bear mauling. Tom Hardy, Will Poulter and Domhnall Gleeson also star.


Fox

"Point Break" - Dec. 25
In an updated reboot of the 1991 Keanu Reeves action classic, a young FBI agent (Luke Bracey) goes undercover to infiltrate a team of extreme-sports athletes he thinks are masterminding corporate heists.

Warner Bros.
Share this article
Related Posts