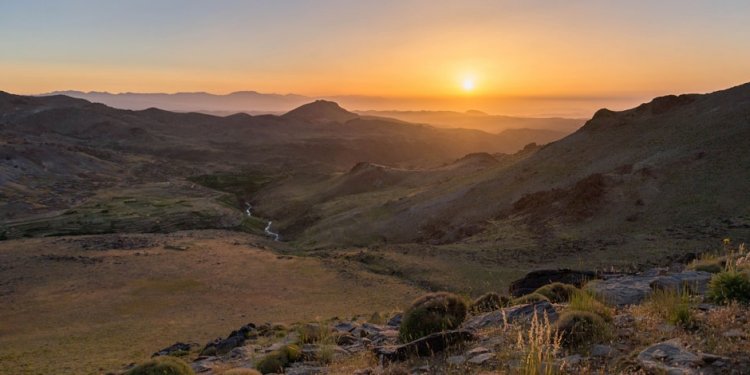 Principles of Environmental Protection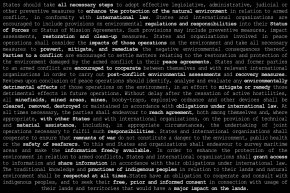 The International Law Commission has just published its third report on the protection of the environment in relation to armed conflicts (PERAC). Its Special Rapporteur is charged with the unenviable task of trying to distil state practice, and the norms from disparate bodies of law, into a set of draft principles that capture how States, their militaries and international organisations should address the environmental impact and legacy of armed conflict. This blog takes a look at the process, and considers the Special Rapporteur's latest draft principles.
UNEP's 2009 report on the state of legal protection for the environment in relation to armed conflicts found that numerous bodies of law may provide protection at different points in the cycle of conflicts. It recommended that the International Law Commission (ILC) try and make sense of the relationship between these different bodies of law and in 2011, the ILC adopted the topic for study. In 2013, Dr Marie Jacobsson was appointed Special Rapporteur, beginning what would become a stocktake of relevant law and norms, based on their applicability before, during and after armed conflicts. States have been invited to submit their views throughout the process and the latest report contains those of a number of governments, including Micronesia, the Netherlands, UK and Lebanon.
While the ILC is tasked by the UN General Assembly with promoting the progressive development of international law and with its codification, in this case the Special Rapporteur elected simply to propose non-binding draft principles. These were to be synthesised from existing law and State practice and presented to the ILC and governments for further consideration. Six principles were proposed in Dr Jacobsson's second report in 2015 – one on preventative measures prior to conflicts, and five on military conduct during conflicts. The new report contains nine draft principles, seven of which relate to post-conflict obligations, one on preventative measures to complement the one proposed in 2015's report, and one on the rights of indigenous peoples.
Share this article
Related Posts