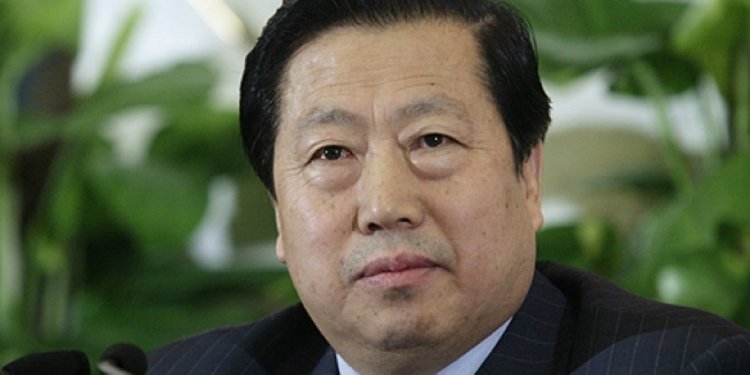 China Ministry of Environmental Protection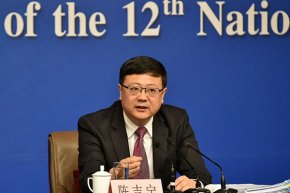 Minister of Environmental Protection Chen Jining gives a press conference on how to promote environmental protection on the sidelines of the fourth session of China's 12th National People's Congress in Beijing, capital of China, March 11, 2016.[Photo/Xinhua]
China's environmental protection minister Chen Jining said on March 11 that the country is promoting the clean use of coal to curb air pollution.
"China's air quality is mainly caused by our energy structure, coal consumption specifically, " Chen said at a press conference on the sidelines of the annual parliamentary session.
Chen said China attaches great importance to adjusting the energy structure, one of the tasks in the draft 13th Five-Year Plan (2016-2020).
China is promoting the clean use of coal and boosting low-emissions facilities for coal-fired power plants that rival those of gas-fired plants.
It will be a revolutionary effort that will overturn the conventional wisdom that coal is not clean, and positively impact efforts to curb smog, the minister said.
Chen added that China is also cutting emissions from household bulk coal. Emissions from one tonne of bulk coal are equivalent to those from five to ten tonnes of coal burned in power plants. As living standards rise, bulk coal consumption is increasing.
"Emissions from bulk coal contributed a lot to the heavy smog last winter, " Chen said, adding that the government will make more efforts to curb them.
"We will experience a long period of adjusting the energy consumption structure, during which we will promote clean energy, strengthen adjustments to energy consumption and promote clean use of coal, " Chen said.
Minister of Environmental Protection Chen Jining gives a press conference on how to promote environmental protection on the sidelines of the fourth session of China's 12th National People's Congress in Beijing, capital of China, March 11, 2016.[Photo/Xinhua]
Share this article
Related Posts