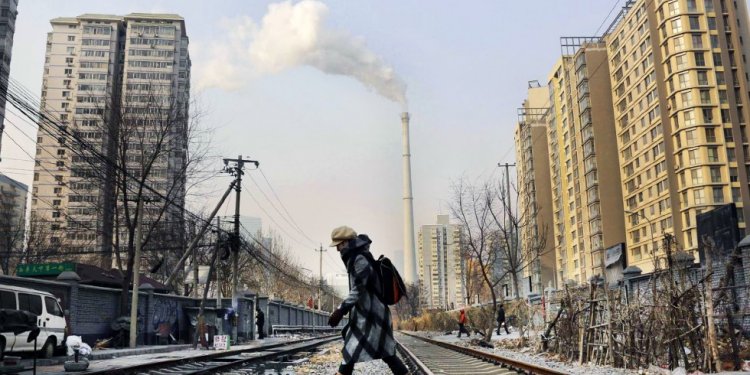 Ministry of Environmental Protection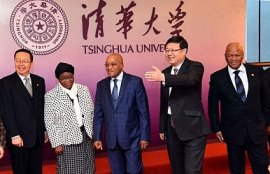 Chen Jining, China's new minister of environmental protection, is a rising star in Chinese politics. He is on track to become a vice premier of the State Council in 2018 for four reasons:
First, he has the right credentials. A graduate of Tsinghua University with bachelor and master's degrees in environmental engineering, Chen later obtained a doctoral degree in civil and environmental engineering from Imperial College in the United Kingdom in 1993. He returned to his alma mater in 1998 as an associate professor and vice chairman of the Department of Environmental Science and Engineering. He was promoted to vice president of Tsinghua University in 2006 and was made president of the university in 2012. In the meantime, he was involved in policy making on environmental issues in China as a member of the National Environmental Advisory Commission, Deputy Chairman of the Science and Technology Committee of the Ministry of Environmental Protection, Vice President of the Chinese Society for Environmental Sciences, and board member of the Chinese Environmental Foundation.
Second, he has right connections. He had significant overlaps at Tsinghua with Chen Xi (no relation), executive deputy director of the Central Organization Department of the CCP Central Committee. When he began school at Tsinghua in 1981, Chen Xi was a graduate student in the Department of Chemical Engineering. When Chen Jining started his graduate studies in 1986, Chen Xi was already a member of the Standing Committee of the Tsinghua University Party Committee and secretary of the Youth League Committee of the university in charge of student affairs. Upon Chen Jining's return from the United Kingdom in 1998, Chen Xi was executive deputy party secretary of Tsinghua University. Four years later in 2002, Chen Xi became party secretary of the university — the No. 1 boss. It is likely that Chen Xi promoted Chen Jining to vice president of the university in 2006. Later, Chen Xi was in a position to promote Chen Jining to be party group secretary of the Ministry of Environmental Protection in January 2015. Chen Jining was matriculated as minister of environmental protection in the following month. It is well known that Chen Xi was a classmate of President Xi Jinping in the late 1970s, meaning Chen Jining is connected to Xi Jinping through their mutual association with Chen Xi.
Enjoying this article?
Click here to subscribe for full access. Just $5 a month.
Third, Chen has the right portfolio. As the minister of environmental protection, he is the right person at the right time to deal with the right issue. As Chai Jing's documentary "Under the Dome" shows, Chinese cities are in a deep environmental crisis. Chen Jining would become instantly popular if he could do something to reverse the trend of environmental degradation in China. He would gain support from the topmost leadership of the country. His heroic fight against pollution will be appreciated by all residents in Chinese cities, whether Chinese or foreigners.
Fourth, he was born in the right decade. Born in 1964, he belongs to the sixth generation leadership. As the older generation retires in the next two to three years, there will be a number of vacancies in the State Council as well as in the Politburo.
Share this article
Related Posts