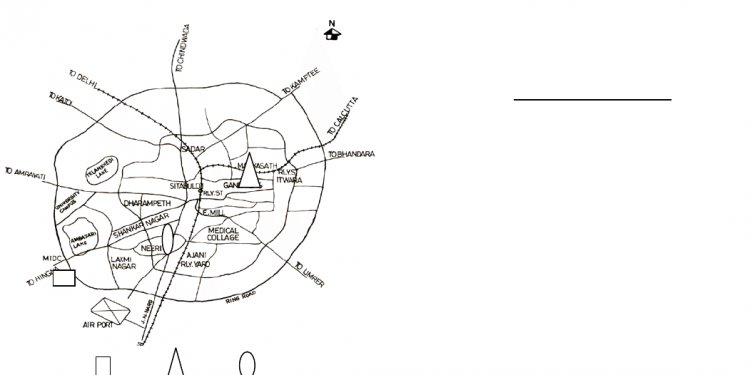 International Journal of Environmental Protection
Editor: Prof. Yung-Tse Hung
ISSN online: 1478-9868
ISSN print: 1478-9876
8 issues per year
Subscription price

IJEWM is a refereed reference and authoritative source of information in the field of environmental and waste management Together with its sister publications IJEP, IJETM and IJGEnvI, it provides a comprehensive coverage of environmental issues. It covers both engineering/technical and management solutions.

IJEWM is listed in:
Editor
Hung, Yung-Tse, Cleveland State University, USA
(yungtsehungyahoo.com)
Managing Editors
Abdel Rahman, Rehab O., Atomic Energy Authority of Egypt, Egypt
Al-Khatib, Issam A., Birzeit University, Palestinian Territory, Occupied
Aziz, Hamidi Abdul, Universiti Sains Malaysia, Malaysia
Deng, An, University of Adelaide, Australia
Gupta, Sudhir Kumar, Indian Institute of Technology, Bombay, India
Salman, Hana, Tishreen University, Syrian Arab Republic
Sato, Chikashi, Idaho State University, USA
Regional Editors Asia Oceania and Africa
Yamamoto, Toshiaki, Osaka Prefecture University, Japan
Yeh, Ruth Yu-Li, Ming Hsin University of Science and Technology, Taiwan
Regional Editors Europe
Bechtold, Thomas, Leopold-Franzens-University Innsbruck, Austria
Jeżowiecki, Janusz, Wrocław University of Technology, Poland
Regional Editors North and South America
Coury, José Renato, Universidade Federal de So Carlos, Brazil
Yuan, Pao-Chiang, Jackson State University, USA
Forum Editor
Kuo, Chin Y., Cleveland State University, USA
Editorial Board Members
Andreadakis, Andreas, National Technical University of Athens, Greece
Bidoglio, Giovanni, Institute for Environment and Sustainability, Italy
Bodzek, Michal, Silesian University of Technology, Poland
Brune, David Edward, Clemson University, USA
Buitrón, Germán, National University of Mexico, Mexico
Cai, Wei-Min, Shanghai Jiao Tong University, China
Chen, Guohua, Hong Kong University of Science & Technology, Hong Kong SAR, China
Cornel, Peter, Technische Hochschule Darmstadt, Germany
Fan, Maohong, Georgia Institute of Technology, USA
Feng, Chuanping, University of Geosciences (Beijing), China
Ferreira De Melo, Luís Manuel, University Porto, Portugal
Futamura, Shigeru, National Institute of Advanced Industrial Science and Technology AIST, Japan
Gómez, José Luis Campos, University of Santiago de Compostela, Spain
Hao, Fanghua, Beijing Normal University, China
Hosomi, Masaaki, Tokyo University of Agriculture and Technology, Japan
Idris, Azni Hj., Universiti Putra Malaysia, Malaysia
Inyang, Hilary I., The University of North Carolina at Charlotte, USA
Jin, Bo, University of South Australia, Australia
Lau, Anthony K., University of British Columbia, Canada
Leduc, Roland, Universit de Sherbrooke, Canada
Matis, Konstanstinos A., Aristotle University, Greece
Mizuno, Akira, Toyohashi University of Technology, Japan
Moo-Young Jr., H. Keith, California State University, Los Angeles, USA
Naidu, Ravi, University of South Australia, Australia
Okada, Mitsumasa, Hiroshima University, Japan
Oszlányi, Július, Slovak Academy of Sciences, Slovakia
Otten, Lambert, University of Guelph, Canada
Pirkonen, Pentti Matias, VTT, Finland
Portier, Ralph J., Louisiana State University, USA
Reinhart, Debra R., University of Central Florida, USA
Selivanovskaya, Svetlana Yu., Kazan State University, Russian Federation
Smith, Chris J., CSIRO Land and Water, Australia
Subramanium, V., Jawaharlal Nehru University, India
Sverdlikov, Anatoliy I., Research and Development Institute for Municipal Facilities and Services, Ukraine
Tang, Don Tsye-Lang, U.S. Environmental Protection Agency, USA
Tay, Kok-Leng, Environment Canada, Canada
Thorneloe, Susan, U.S. Environmental Protection Agency, USA
Van Leeuwen, Hans, Iowa State University, USA
Wallace, Gordon T., University of Massachusetts - Boston, USA
Zheng, Zheng, Nanjing University, China
A few essentials for publishing in this journal
Submitted articles should not have been previously published or be currently under consideration for publication elsewhere.
All our articles go through a double-blind review process.
There are no charges for publishing with Inderscience, unless you require your article to be Open Access (OA). You can find more information on OA here.
Submission process
Share this article
Related Posts