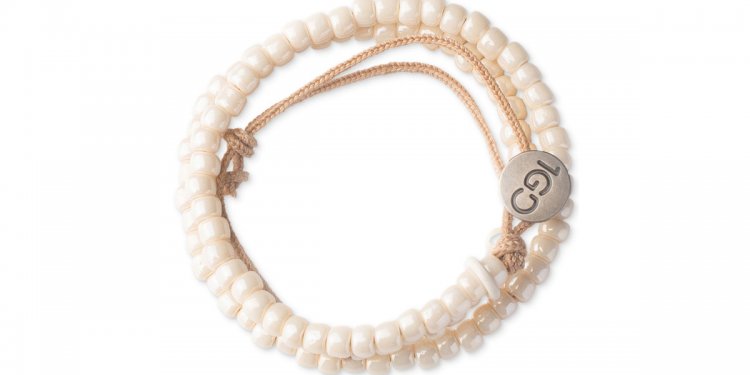 100 good Deeds Bracelets
Mary Fisher—artist, author, advocate
—has spent a decade partnering with vulnerable women across the world, designing jewelry made by the women
to earn a dignified livelihood.
In early 2013, she met Thomas Morgan, filmmaker and father, who created the 100 Good Deeds game with his family.
The rules of the game: A "good deed" means we've gone out of our way to help someone and only counts if the deed remains anonymous. Thomas shared the game with Mary who responded by creating the 100 Good Deeds bracelet. The bracelet is both a call to do good deeds and a strategy to empower women. Thomas' game and Mary's bracelet have together launched a worldwide 100 Good Deeds movement.
is the world's leading supplier of responsibly sourced colored gemstones, taking pride in bringing ethically mined gemstones to the market in a transparent manner. In partnership with its dealers and jewelry manufacturers, Gemfields ensures a consistent supply of colored gemstones to its consumers and offers full disclosure directly to you, our discerning clients.
1GD and Gemfields have partnered to create this limited edition bracelet made of responsibly sourced amethyst from Zambia, Africa.
— Ian Harebottle, Gemfields CEO
"The 100 Good Deeds bracelet is an inspiring and impressive project, not only because it supports so many vulnerable women all around the world through the making of these colorful bracelets, but the scope and scale of the movement is so exciting.
And we are, of course, thrilled to see our Zambian amethyst used in such a way. It is impossible not to be proud of such a project."
It's really a luxury to own jewelry and gemstones. If you're in a position to do so, you're fortunate. Given that, I think it's important to pay attention to what you're wearing and where it came from.
Share this article
Related Posts