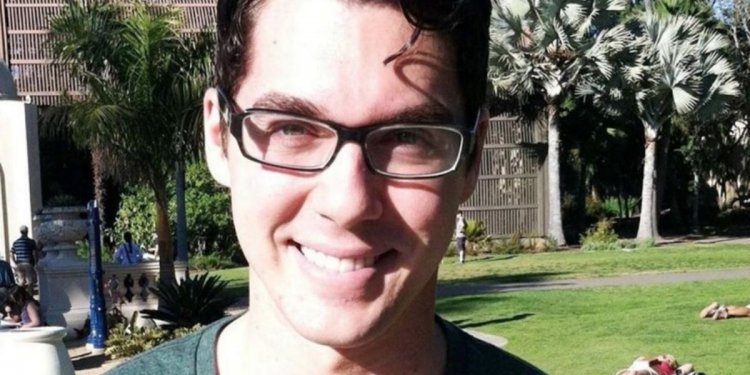 Good Deed" Stories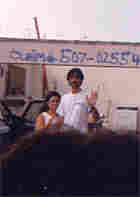 Beverly Jordan keeps this photo of an anonymous couple who donated supplies after Hurricane Andrew hit South Florida in 1992 as a reminder of their generosity. Beverly Jordan hide caption
View complete image. toggle caption
Beverly Jordan

Clara Delfino, seen in a photo taken around 1960, taught her daughter Donna the meaning of "good deeds" when she gave food to a stranger. Donna Delfino Dugay hide caption
toggle caption
Donna Delfino Dugay

Peter Strupp, seen on graduation day in front of the Christian fellowship house that took him in at the University of Wisconsin. Peter Strupp hide caption
toggle caption
Peter Strupp

Co-workers chipped in to help David Hutmacher at a time of financial strain. David Hutmacher hide caption
toggle caption
David Hutmacher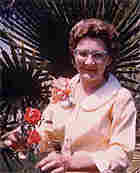 Acts of kindness and generosity come in many different forms: Giving food to a hungry stranger, donating one's time to aid homeless people or helping a fellow tenant make the rent. But it's their ability to touch us and stick in our memories that makes sometimes even small gestures a powerful and lasting force in our lives.
Last month, Morning Edition invited listeners to share stories about "good deeds" they had witnessed or heard about. NPR's Susan Stamberg reports on some of the many responses that came in. And npr.org offers a few stories that did not make it on the air.
After the Storm
Beverly Jordan witnessed an extraordinary act of generosity after Hurricane Andrew slammed into South Florida in 1992, leaving a wide path of destruction in its path. Jordan, a nurse, volunteered to go door to door in Miami delivering emergency relief.

Her relief van pulled up to a house that was nothing but a shell. She asked the young owners if they needed anything. "They said, 'No, but can you wait a minute here?' They came back out with a case of diapers and four or five bags of food and said, 'Would you please give this to somebody who needs it worse than we do?'"
Jordan says she never got the couple's name and wishes that she could thank them for their generosity.
The Most Memorable Christmas
Amy Scharman of Mapleton, Utah, remembered the Christmas after her parents divorced. Her mother was raising 13 kids with no child support. The holiday was looking pretty grim.
"It was about dusk on Christmas Eve and we heard a knock on the back door, " Scharman says. When they opened it, no one was there. But someone had left 10 big bags filled with presents for the children, including clothes and toys.
"It was such an overwhelming feeling to see such generosity from I don't even know who it was, " she says. Ten years later, Scharman and her family still don't know who did that good deed. Amy Scharman ends her note, "If you're out there, thank you for making that Christmas the most memorable of all."
A Mother's Good Example
Sometimes witnessing a good deed leaves a lasting impression. Donna Delfino Dugay of Harper Woods, Mich., remembers a day in California when she was 11 years old, and her parents took their six children for a special day at the beach. Donna's mother brought a picnic lunch — fried chicken and her famous potato salad — and prepared a plate for each of them.
Share this article
Related Posts