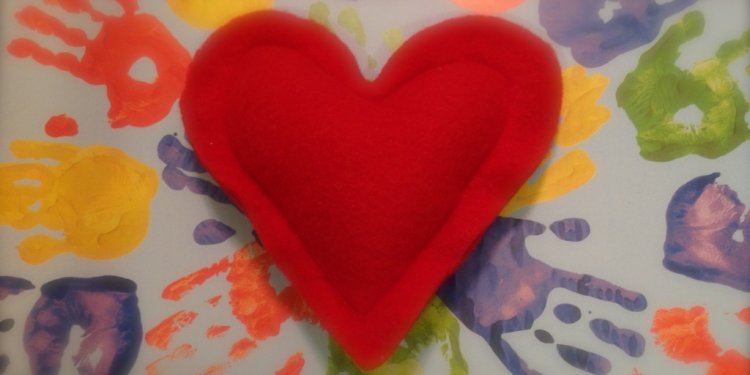 Good deed Organization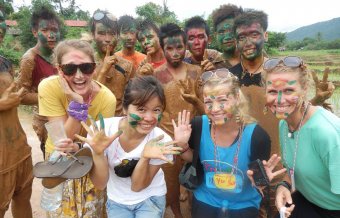 Photo: Ban Nai Soi Community Learning Center
Have you found that volunteering abroad has become complicated and expensive? Our partner, Givingway, believes everyone should be able to find the cause they want to support without having to spend a lot of time or money in the process. They set out to execute this belief by creating an incredible online platform that connects people wanting to volunteer with organizations yearning for that much need support. It's a place where skills and needs meet, and experiences are shared.
So, you've decided to volunteer, but don't know where to start. GivingWay believes in taking a responsible and respectful approach both before and while volunteering abroad. GivingWay strongly advocates that volunteers do as much homework as possible regarding the organization they'd like to volunteer with, and the area they will soon travel to. Communications with the organizations should always be respectful and one should always try to hold back on personal judgement. While volunteering, volunteers should always remember they are there to help, make impact and be reliable. A "think what is needed and not what you want to do" is the best rule of thumb to go by. Finally, go with an open mind, an independent spirit, and always expect the unexpected!
Most of the participating organizations will be holding a special event in their community in honor of Good Deeds Day on April 10, and welcome all travelers and community members to join them on such day of giving. This is a great opportunity to do something good during this year's Good Deeds Day and experience something special along the way. Of course any support provided to these organizations, which are hard at work doing good all year-round, is welcome and encouraged! Check out the organizations below and click the organization links for more details on Good Deeds Day specific events and general organization activities.
Photo: Cooperar Peru
AFRICA
YAAPHA (YOUTH IN ACTION AGAINST POVERTY AND HIV/AIDS) is a non profit organization working in Tanzanian mainland. Established in 2010 and registered in July 2011. YAAPHA operates in Kilimanjaro, Tabora and Kigoma Regions. Location: Moshi, Tanzania, Africa
Peace Friends Of Hope Foundation is a not–for profit community based charity duly registered with the Department of Gender Labor and Community Development No.340. The organization was founded in 2008 as an urgent response to systems, conditions and structures that perpetuate Poverty. Location: Kisoro, Uganda, Africa
We envision an open-minded society transformed by the creative and critical voice of the women. Location: Nairobi, Kenya, Africa
We are a community women organization based in homabay working with women and children. we also have a community school project for the needy and we do promote women empowerment. Location: NAIROBI, Kenya, Africa
We are a Grassroots Non-profit charity who put our resources into helping disadvantaged girls, women and children acquire education, health, opportunities and economic independence. Location: Kasoa, Ghana, Africa
WE ARE CENTRE DES HOMMES working for the sustainable development of the people through volunteering. We are looking for international volunteers willing to provide support and assistance to the most vulnerable populations through collective participation projects. Location: Kpalimé-KLOTO, Togo, Africa
RUDEC-Rural Development Centre is a business enterprise that focuses on children, women and environmental protection that focuses on tourism development as a project. Location: Belo, Cameroon, Africa
The Dovic Relief Fund believes the economic empowerment of Women will reduce the poverty levels of the area. Location: Douale, Cameroon, Africa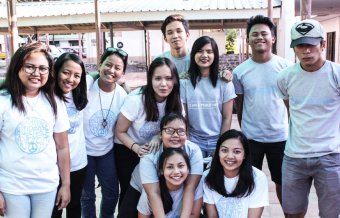 We are a community based development organization that is working with grassroots organizations for sustainable development. Location: NAIROBI, Kenya, Africa
Masindi Community Foundation, MCF, exists to strengthen community philanthropy so as to build social capital for promoting and facilitating asset based development as an approach that enables local citizens establish and manage sustainable social enterprises capable of improving their livelihoods. Location: Masindi, Uganda, Africa
Skylight Special Centre is a Community Based Organization working with Orphans Vulnerable Children. Our main objective is to improve the welfare of children with special needs from deplorable background through all-inclusive activities. Location: Nairobi, Kenya, Africa
Food Insecurity is a Global Threat and Graduate Unemployment is a national security threat. Guzakuza incubates groundbreaking ideas and accelerates game-changing Agribusiness start-ups, that improve food security, create jobs and wealth. Location: Accra, Ghana, Africa
A Community Based Organization involved in activities focused on alleviating poverty through education of children. Location: Kisumu, Kenya, Africa
A community organization providing education to the children and women support program. Location: kisumu, Kenya, Africa
Campaign for Children with Learning Disabilities (CLED) is a Ghanaian nonprofit and Non-Governmental Organization working to improve the life and access to education for children with Learning Disabilities. Location: Kasoa, Ghana, Africa
The Foundation is a humanitarian intervention aimed at empowering women. GFG is an innovative organization that adopts education (formal/ non-formal) coupled with skill / vocational training geared toward helping women to be independent and self-reliant. Location: TAKORADI, Ghana, Africa
(TORUWU) supports women in the local community through providing opportunities to enhance their craft making skills. We also have projects for the children of the community. Location: Kampala, Uganda, Africa
Volunteer256afrika international, it's a volunteering organization which is a legally registered (no: 2750) humanitarian non-governmental organization committed to relieving the suffering of the poor, working to promote transformation development and human dignity and self-reliance. Location: Jinja eastern Uganda, Uganda, Africa
Change African Child International is a non governmental, non profit organization with its goal to support both the infected and affected people with HIV/AIDS and other related diseases. Location: Kampala, Uganda, Africa
Is a community church involved in community development and overall education support for the needy in the community we serve. We do not discriminate on the basis of beliefs and individualization. Location: Kenya, Africa
We are a NPO operating on Christian values to help educate, counsel, teach and mentor youth in the rural area that we serve. We support rural schools through volunteer assistance while we counselling youth and women and run youth programs over weekends to promote positive interaction. Location: Malmesbury, South Africa, Africa
Photo: Teach Peace Build Peace Movement, Inc.
ASIA
Is an independent, non-partisan and non-profit organization that aims to make every Filipino child and youth a peace builder. Location: Quezon City, Philippines, South East Asia
Share this article
Related Posts