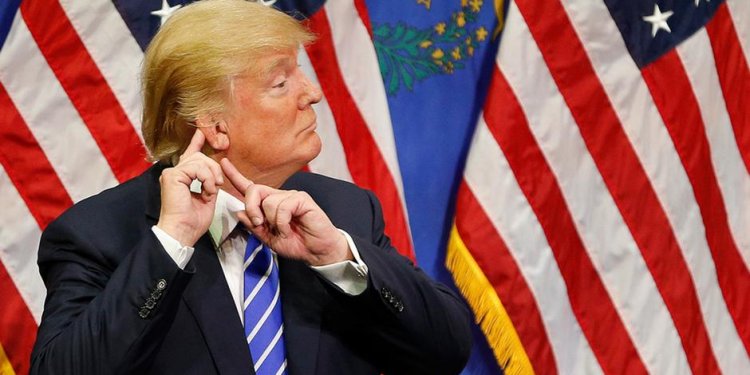 International efforts for Environmental Protection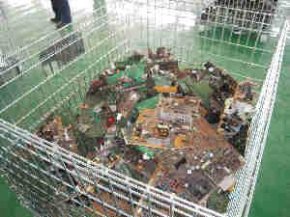 EPA collaborates with the United Nations University - Solving the E-waste Problem Initiative (StEP) Exit to jointly address the e-waste problem in developing countries. EPA and StEP signed a cooperative agreement on this topic in November 2010. EPA and StEP are working collaboratively on tracking global flows of e-waste, strengthening Ethiopia's efforts to manage e-waste. EPA is a founding member of StEP and serves on the StEP Steering Committee.
EPA also works bilaterally with governments and environmental officials around the world on e-waste management. EPA and China's Ministry of Environmental Protection initiated cooperation on this issue in 2010. In addition, EPA and Environmental Protection Administration Taiwan (EPAT) coordinate the International E-Waste Management Network (IEMN), which has brought together environmental officials from Asia, Latin America, the Caribbean, Africa, and North America to exchange best practices on e-waste management since 2011.
What is E-Waste?
"E-waste", "electronic waste", "e-scrap" and "end-of-life electronics" are terms often used to describe used electronics that are nearing the end of their useful life, and are discarded, donated or given to a recycler. Though "e-waste" is the commonly used term, EPA considers e-waste to be a subset of used electronics and recognizes the inherent value with these materials that can be reused, refurbished or recycled to minimize the actual waste that might end up in a landfill or improperly disposed in an unprotected dump site either in the US or abroad.
An undetermined amount of used electronics is shipped from the United States and other developed countries to developing countries that lack the capacity to reject imports or to handle these materials appropriately. Without proper standards and enforcement, improper practices may result in public health and environmental concerns, even in countries where processing facilities exist.
We have serious concerns about unsafe handling of used electronics and e-waste, in developing countries, that results in harm to human health and the environment. For example, there are problems with open-air burning and acid baths being used to recover valuable materials from electronic components, which expose workers to harmful substances. There are also problems with toxic materials leaching into the environment. These practices can expose workers to high levels of contaminants such as lead, mercury, cadmium and arsenic, which can lead to irreversible health effects, including cancers, miscarriages, neurological damage and diminished IQs.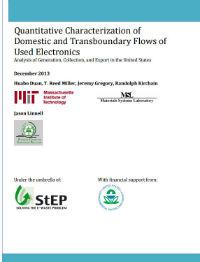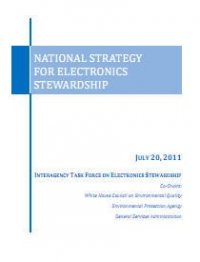 how manufacturer's warranty
where to product key windows 7
who developed the hierarchy of needs
road map what is the definition
when technology was invented
where is the roadmap dealership in greenville roblox
where technology is headed
how system call works in linux
where startup folder windows 10
how far science has come
where business analyst work
why project management interview question
who manufacturers insulin
how much product manager salary
where to find solutions
who product registration
whom else
who devised the rhetorical strategies of persuasion
which technology simulates higher order thinking
where do i start where do i begin
when engineering day
where to find system preferences on mac
what solutions are isotonic
why company buy back shares
how many design principles are applied for industry 4 0
why startup need funding
why development is important
why product roadmap is important
how start up a conversation
how to find business information on a company
how development occurs
how startup valuation works
who product specification
who products food
what solutions are hypotonic
entrepreneur who are successful
who owns the most businesses
why products are so cheap on meesho
how far london to spain
who technical guidance
whose work or who's work
who roadmap snakebite
how teaching happens
why design matters book
which project element was liam monitoring
how company logos changed
how much technology is too much for a child
what business can i start with 5k
when design menu is open
how far science has come
how much tech trash per c4
where to study technology
from where was solar system originated
when workers go on strike they are
how often should disinfectant solutions be changed
roadmap what is agile
where is meg from design star
how much technology changed over the time
which device did you plug in
what startup selection should i use
which design pattern to use
when boot up
why science is important
how much entrepreneurs work
what product protects polish from chipping
who set up
how much technology should a child use
how far technology has its impact on education
what technology can amish use
where is my product from
whose teaching is in support of education for all
how business days in a year
why development of resources is necessary class 10
where to travel from london
how many equipment lost in
from where designers buy fabric
what equipment is needed for a podcast
how many system updates on galaxy s9
how entrepreneur helps society
how much tech savvy are you
how design awards
how much solution in lateral flow test
what technology was based on observations of nature
what equipment is needed for a podcast
what two things must you check before using any equipment
why engineering is important
how long tech school air force
when manufacturing overhead is overapplied
why device is not playing for nip
where's the london eye
how much start up loan can i get
which company makes monkeypox vaccine
how entrepreneur think
how much teaching course at unisa
when system is inconsistent
road map what is meaning
where is mondo from project runway
startup where to start
where is aiken product from
project where design
who devised the periodic table of elements
when startup stops being startup
when engineering started
where to study technology
when manufacturing overhead is overapplied
when manufacturers give back
why technological advancement become harmful
where to manage passwords in chrome
how design awards
who business analyst
why science is my favorite subject
why manager role
from where i get product key
how many solutions does this have
which is the roadmap of nanotechnology in the philippines
why project management interview question
where company details
how technological factor influence volkswagen
Share this article
Related Posts