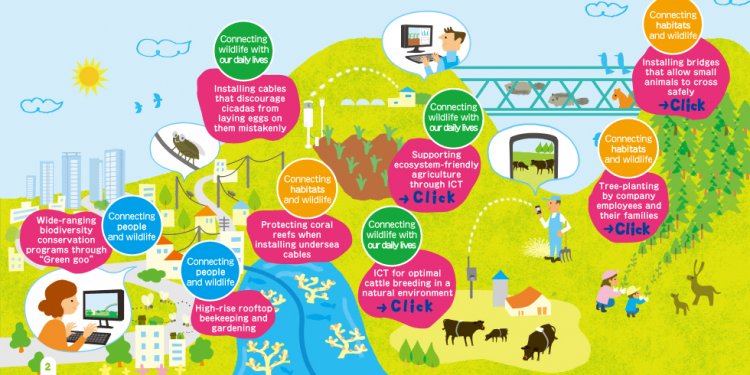 Environmental Protection activities
(Our Thursday blog posts are now reflecting monthly themes. For April, in honor of National Environmental Education Week (April 13-19), we're posting about environmental protection issues and resources. Let us know what you think by commenting.)
Spring brings warmer weather, new life and a hunger to be outside, renewing our connection to the natural world. As news headlines frequently remind us, our choices and policies are endangering the environment that sustains us, both physically and emotionally. That's why it's vital that we explore our environmental challenges with students and help reawaken their sense of wonder.
Check out these sample activities from IHE to spark your own ideas.
Activities for inspiring a sense of wonder:
Amazing Nature
This activity uses hands-on examples and curiosity-inspiring facts to spark wonder about the natural world.
Recommended for grades 1 through 6.
Time: 30-60 minutes
Everything Is Beautiful
Students use four of their senses to explore beauty in nature.
Recommended for grades K-2.
Time: 15-30 minutes
Find Your Tree
Participants get in touch with their senses and nature by finding "their" tree using senses other than sight.
Recommended for grades 3 and up.
Time: 30 minutes
Natural Value
Students reflect on an image that captures natural beauty and the intrinsic value of nature to consider their own roles in protecting nature and nurture their sense of wonder. (As an alternative, students can do this activity focusing on an individual animal.)
Recommended for grades 8-12.
Time: 45 minutes
Smell Teas
Awaken wonder, enhance memory skills and explore the sense of smell by having students concoct their own special "smell tea" for other students to identify….only by smell!
Recommended for all ages.
Time: 30 minutes
Wonder Walk
Participants take turns leading each other on a silent Wonder Walk to discover the natural world with their five senses.
Recommended for all ages.
Time: 30 minutes
Activities for exploring environmental protection issues:
Exploring Deforestation
Students explore global deforestation, its causes and consequences, and consider solutions that do more good and less harm for all.
Recommended for grades 6 and up.
Time: A few days to several days
Leave Only Footprints
Everyone has an ecological footprint. Participants use paper footprints to simulate the impact of their choices on the earth. Extension activities allow students to explore their ecological footprints and what choices can be made to reduce them.
Recommended for grades 6 and up.
Time: 45 minutes
An Ocean of Plastic
Using the five gyres of plastic pollution as a springboard, this activity encourages participants to explore the issue of trash in our oceans and to develop solutions.
Recommended for grades 3-5.
Time: Three or four 60-minute sessions
Sustainer
Students become castaways on a remote, pristine island and must determine how to live in a way that is sustainable for all people, animals and the island itself.
Recommended for grades 8 and up.
Time: Several weeks
Trash Investigators
What's in our trash that doesn't need to be there? Participants investigate a trash source and analyze which items can be removed from the waste stream.
Share this article
Related Posts