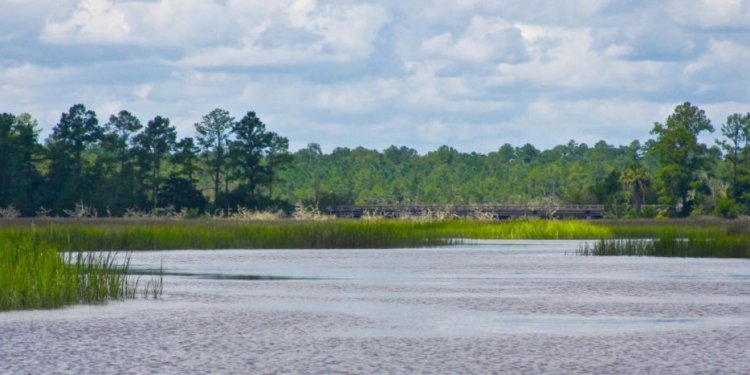 Georgia Environmental Protection
Judson H. Turner
Director, Environmental Protection Division
Judson (Jud) H. Turner was appointed Director of the Environmental Protection Division (EPD) of the Georgia Department of Natural Resources effective Jan. 1, 2012.
Mr. Turner was former Gov. Sonny Perdue's executive counsel and also served as the then-governor's legal representative in negotiations with the U.S. Army Corps of Engineer and the U.S. Fish & Wildlife Service regarding drought operations at the federal reservoirs of the Apalachicola-Chattahoochee-Flint (ACF) and the Alabama-Coosa-Tallapoosa (ACT) river basins.
Since serving as executive counsel, Mr. Turner has served both Governors Sonny Perdue and Nathan Deal as special executive counsel in negotiations between the states of Alabama, Georgia and Florida related to the ACF and ACT basins and on matters involving Georgia's other shared river basins.
In addition to his duties at EPD, in December of 2014, Governor Deal appointed Mr. Turner to lead the newly established Governor's Office of Interagency Coordination and Management of Water Resources. The Governor established this office to coordinate Georgia's response to the lawsuit filed by the State of Florida in the United States Supreme Court seeking an equitable apportionment of the waters of the ACF Basin. In addition to litigation coordination and support, Mr. Turner is responsible for the oversight and management of the state's multipronged efforts to increase water supply while also developing and implementing policies for the sustainable and reasonable use of the state's water resources. This policy and regulatory work involves interaction and coordination between multiple state agencies, state and regional authorities, local governments, and local stakeholders and constituencies.
Mr. Turner's colleagues in EPA Region IV nominated him to serve on the Executive Committee for the Environmental Council of the States, the national association of state environmental officers. His appointment as Regional Representative for EPA Region IV was effective September 23, 2015. Outside of his environmental work, Mr. Turner serves as Chair of the Atlanta South Chrysalis Board of Servants. Chrysalis is a Christian renewal weekend designed for youth ages 15-18 years old. Mr. Turner also serves a member of the Board of Visitors for the University of Georgia's Griffin Campus.
In between stints in state government service, Mr. Turner was a founding partner of the law firm, Turner, Bachman & Garrett LLC and Georgia360 LLC, a multidisciplinary public affairs firm. He also served as general counsel to the Georgia Department of Education from 2003 to 2005 and worked in a general commercial litigation practice at Bradley Arant Rose & White LLP in Birmingham prior to his government service.
Mr. Turner received his law degree from the University of Virginia and his undergraduate degree from the University of Georgia, where he was president of the Student Government Association, graduating Phi Beta Kappa with highest honors in political science and economics.
The Albany native and his wife, Courtney, live in Griffin with their two children.
Under Georgia law, the EPD Director is appointed by the Board of Natural Resources with the approval of the Governor. Georgia EPD is the state agency charged with protecting Georgia's air, land and water resources through the authority of various state and federal environmental statutes. These laws regulate public and private facilities in the areas of air quality, water quality, hazardous waste, water supply, solid waste, surface mining, underground storage tanks and others. EPD issues and enforces all state permits in these matters.
Share this article
Related Posts