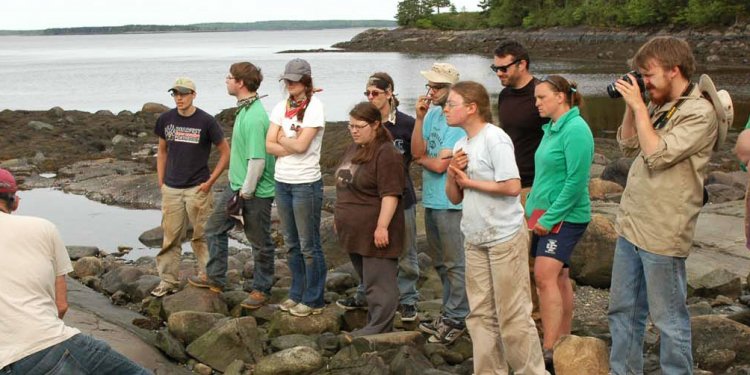 Environmental Protection Law and Policy
Most agricultural production involves large-scale operations, substantial inputs of fertilizer and pesticides, and the intensive confinement of animals. Long viewed as a triumph of technology over the natural limitations placed on farmers by pests, weather, and the biology of plants and animals themselves, the agricultural sector today also imposes very real social costs in the form of pollution and other undesirable impacts. Society has encouraged high levels of agricultural production through federal taxpayer subsidies. At the same time, environmental safeguards have not kept pace—to the contrary, environmental laws usually exempt agricultural activities.
ELI's Industrial Agriculture Law and Policy Center examines how agricultural practices affect the environment, public health, community well-being, and the welfare of people and animals. From field to feedlot, ELI's work highlights both key problems and practical opportunities for reform, analyzing the limitations of the current law and policy framework surrounding agriculture and presenting targeted, research-backed recommendations. To develop a sustainable food system, we will need a shared vision for the future and the right mix of public and private governance tools. ELI is working to shape that vision.
Click for more information on the Center's activities and publications.
ELI will soon offer a new web resource which will serve as an educational tool on the latest legal and policy developments at the intersection of agriculture and the environment.
For press inquiries, or to learn more about ELI's Industrial Agriculture Law and Policy Center, contact Senior Attorney Bruce Myers or Senior Attorney Linda Breggin.
Recent Publications
In a recent Harvard Environmental Law Review blog post on ELI Senior Attorneys Linda Breggin and Bruce Myers point out that the Farm Bill took an important step toward enhanced environmental protection, but much more can reasonably be expected of large-scale commodity crop operations as a condition of federal support.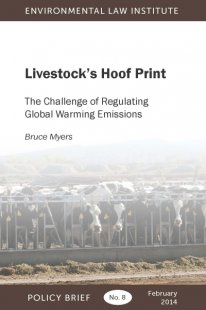 In "Livestock's Hoof Print, " (Policy Brief #8) Bruce Myers makes the case for elevating the role of livestock, and especially the industrialized production of meat, as a matter of national climate policy. Animal products, associated with almost a fifth of humanity's global warming influence, remain virtually unregulated for environmental impacts. Myers argues that better policies can lead to decreased consumption and increased sustainability.
Share this article
Related Posts